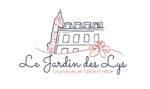 Special Covid-19
Dear clients,
We thank you for your interest in our establishment and for the confidence you have shown in us.
Given the exceptional circumstances we are going through, we wanted to share the following information with you:
Your safety and well-being are our priorities. This is the reason why, following the Covid-19 epidemic which raged around the world, we are committed to respecting a health safety protocol, before, during and after your stay with us. Because we did not want to choose between your safety, ours and the environment, we favor reusable and washable products (microfiber wipes, cleaning gloves, masks at your disposal), hydro-alcoholic solution produced locally by our soap maker usual bio, high-pressure steam cleaning for floors, fabrics, bathroom, sanitary, a bagless vacuum cleaner disinfected after each room and respect for the march forward.
In your room
Before your arrival :
We do the complete cleaning, 48 hours after the departure of the previous guests (fallow of the room between each stay): Aeration of the room at least 30 minutes - change of bed linen, bathroom linen - disinfection of all surfaces of contacts: toilets, sinks, showers, trash cans, handles, switches, remote control, hairdryer, kettle, coffee maker, keys ... Vacuuming after each pass, washing the floor.
Your welcome :
We respect barrier gestures and physical distance when you arrive.
During your stay :
Organic liquid soap and hydroalcoholic solution are available in your room.
We also have fabric masks available in each room (if you don't have your masks with you). These will be washed at 60 ° after your departure.
For stays longer than one night: contrary to our usual conditions, we do not do daily cleaning, so as not to enter your room.
If you want to empty your garbage cans, please drop them off in the morning when you leave, outside the door, outside the room, and you will also find an automatic opening and closing tray on the landing for your dirty towels. We will deposit clean linen outside your door for your return.
In the common areas
Library
It remained accessible only to take a book or discover the exhibition but not to relax there, we are sorry.
Game room
It is accessible by reservation in order to allow us to disinfect the entire room before the following users.
The Garden and the terrace
You can take full advantage of this by letting us know your wish (lounge chair, garden furniture).
Kitchen: preparation of meals and breakfasts
Current regulations prohibit us from sharing a real table d'hôtes with you. The meals we offer are served on a tray on the private terrace of your bed and breakfast and are prepared on the same principle and under the usual strict hygiene conditions. To these were added the regular disinfection of the contact surfaces, the preparation of meals with wearing of the mask and the trays also served with masks.
Laundry care
The washing of sheets, pillowcases, mattress covers, and pillowcases, as well as the bathroom linen is carried out at 60 ° during a complete washing cycle.
Clean laundry then follows a circuit, drying, ironing and storage so that it never crosses dirty laundry.
We are waiting for you in a healthy and safe environment.
We look forward to welcoming you soon…
Your security is our priority
Our cancellation policy
Your reservation is immediately canceled on your request at no cost

In case of specific questions, please do not hesitate to contact us directly and we will be happy to answer your questions:
by phone: daily at the following number 05 55 56 69 39
by email: contact@le-jardin-des-lys.com